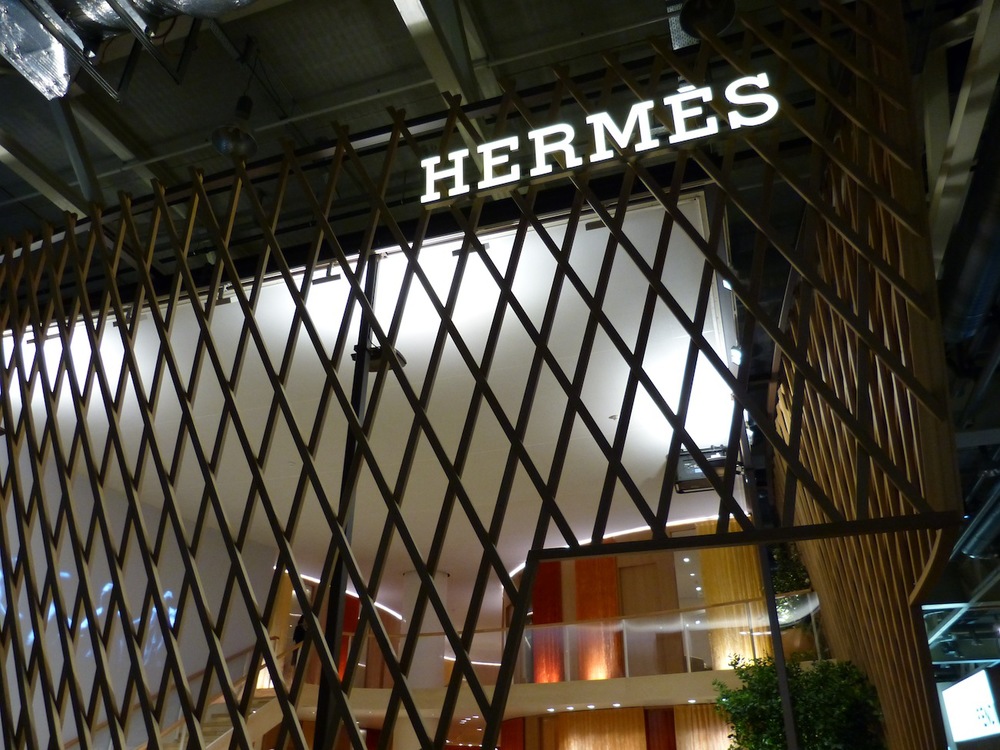 At this pavilion you will find a nice assortment of classic looking designs, colorful dials, orange accents and some pocket watches evoking horology's antique times.
El nuevo pabellón Hermès está situado en el segundo piso de la sala principal de exposiciones justo antes de las escaleras mecánicas y frente a Harry Winston. Construido por el arquitecto Toyo Ito —quien recibió el Premio Pritzker de Arquitectura en 2013—, el Pabellón de Hermès ha sido diseñado siguiendo las linea arquitectónica de las casas de té tradicionales de Japón. Fabricado con materiales naturales como madera y 167 plantas vivas, Hermès ofrece un espacio acogedor en el corazón de Baselworld.
Construido como una caja de dos pisos de 34 metros de largo y 19 metros de ancho, con una superficie total de 1,040 metros cuadrados —aproximadamente 11,200 pies cuadrados. El pabellón se encuentra cubierto con 624 tablas de madera y la fachada cubre una segunda estructura interior hecha de madera, vidrio, metal y plantas. Por último, para completar la obra maestra, las vitrinas fueron concebidas para aparentar el florecimiento de flores metálicas y así exhibir las novedades dentro de la linea de relojes Hermès.
En este pabellón se encuentran una buena variedad de relojes con diseños clásicos, carátulas de colores, acentos en color naranja y algunos relojes de bolsillo con 'look' antiguo que traen a la memoria otras épocas horológicas.
Para más información haz click aquí.